End of Summer Barbecue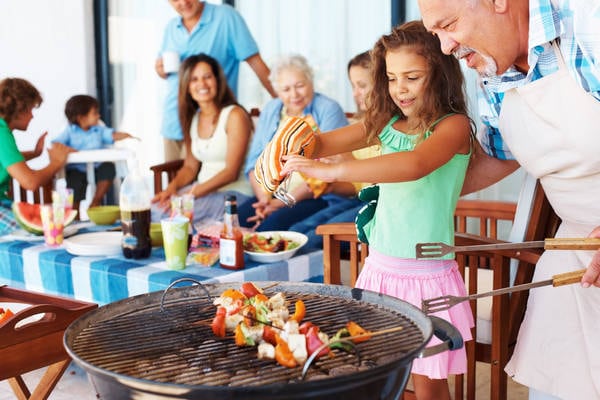 Fall is around the corner which means Summer is coming to a closing. Volvo wants you to plan one last Summer barbecue.
A final Summer Barbecue is great to get all of your family, friends, and fur friends together. We have provided a guide to setting up the best end of Summer barbecue.
Invites
Call, text, email, or create a Facebook event to invite everyone. This way you know who is coming, and you know how much food you need to buy or make.
Food
The option of hosting the barbecue means you can provide all of the meals or you can make it a Potluck event.
A Potluck means everyone brings a meal. Be sure to stay organized knowing who brings what!
Some ideas: Cheese platter, vegetable platter, Macaroni, Salad, Hot dogs, Hamburgers, Dip and chips, Beans, Cookies, and Cake. For beverages cannot go wrong with Iced-T, Lemonade, or both in a pitcher! Make note of ant allergies!
Games
Make sure you have activities set up for everyone of all ages to enjoy. Below are some suggestions:
Kickball
Twister
Cornhole
T-Ball
Bocce Ball
Volleyball
Jenga
Puzzles
Flag Football
Setup some music to keep the event upbeat and fun!
Transportation
It is very important for your Volvo or other vehicle to be in safe and efficient condition for Fall and for your driving. Getting your car serviced to address the oil, breaks, battery, tire traction, fluid levels, and wiper blades are some of the items that need to be checked at the end of a season. Come see us today to have our Volvo technicians look at your Volvo.